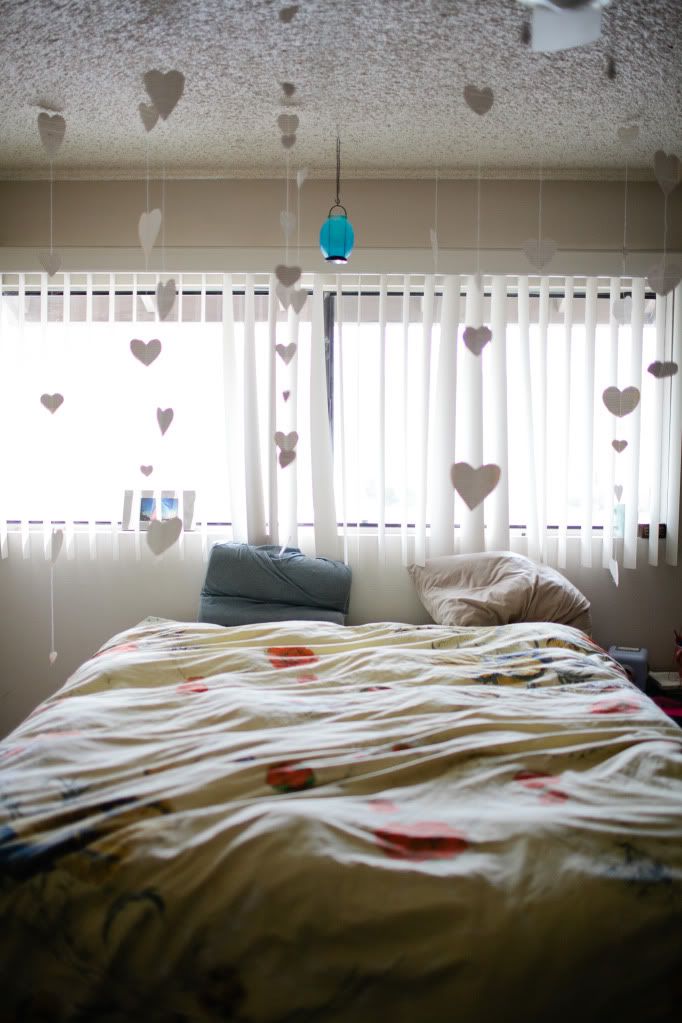 I've noticed a two themes are emerging in the Pellissier House.
1. We somehow turn every holiday into a holiweek. We celebrated New Year's Week with 6 days worth of party poppers and sparklers. Birthdays turn into Birthweeks. And now Valentine's Day started on Sunday for us…. who are we?! I blame being newlyweds or something.
2. Last year, I decorated our bed with a fort that resembled my five-year-old fort making days. This year, homemade garland hangs over our bed. Although this was by coincidence, I am running with it. Bed decorating for Valentine's is the new tradition. [I've never had a tradition! I'm so excited!]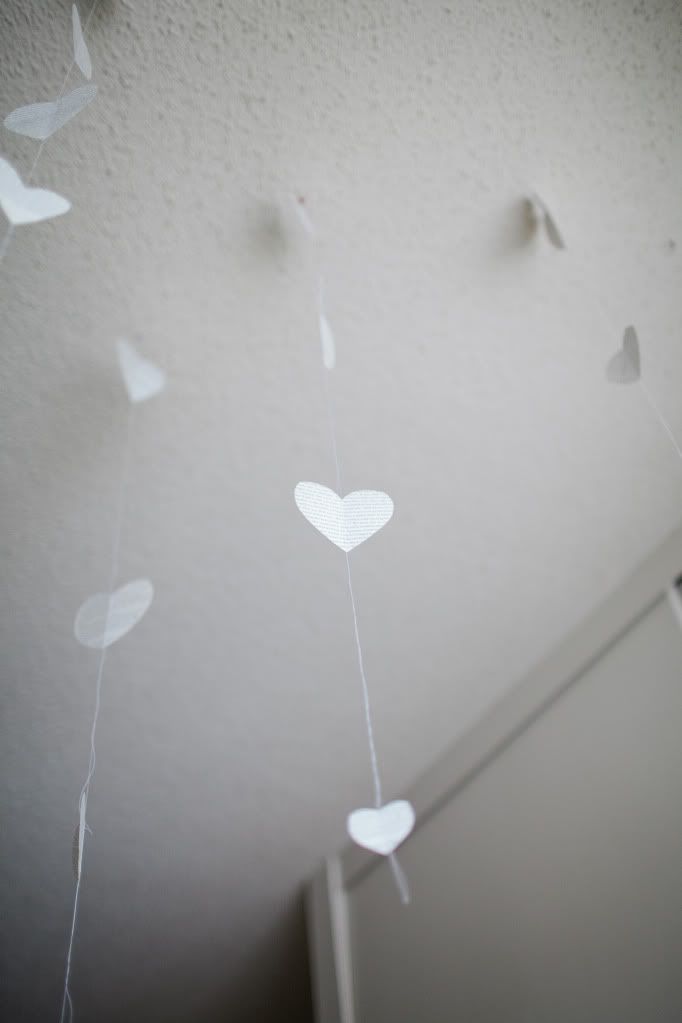 I get pretty stoked when Valentine's Day is here. It's not my favorite holiday [Easter is. In case you're wondering.] But it does mean two things…
1. Crafts. Yes, please. Six dollar greeting card. No thanks.
2.

Valentine's day is like Thanksgiving without the Turkey. It's a day to reflect and be thankful for all the love you have in your life.

Whether that's love with your creator, love with your husband, love for the class room full of kids you teach, love for the people around you that support you each and every day.
I love love. It's sad that this holiday has been turned into a day just for consumerism and just romantic love. I think at times I have been guilty of that, but I'm reclaiming it. This is a day where I get to appreciate my friends who make me smile till my cheeks ache, my high school girls who love me despite my dorky over-enthusiasm, and even my dog who can literally do yoga better than I can.
Hope you have a great week of love!